We wanted a better way to get around the East End…
so we made one.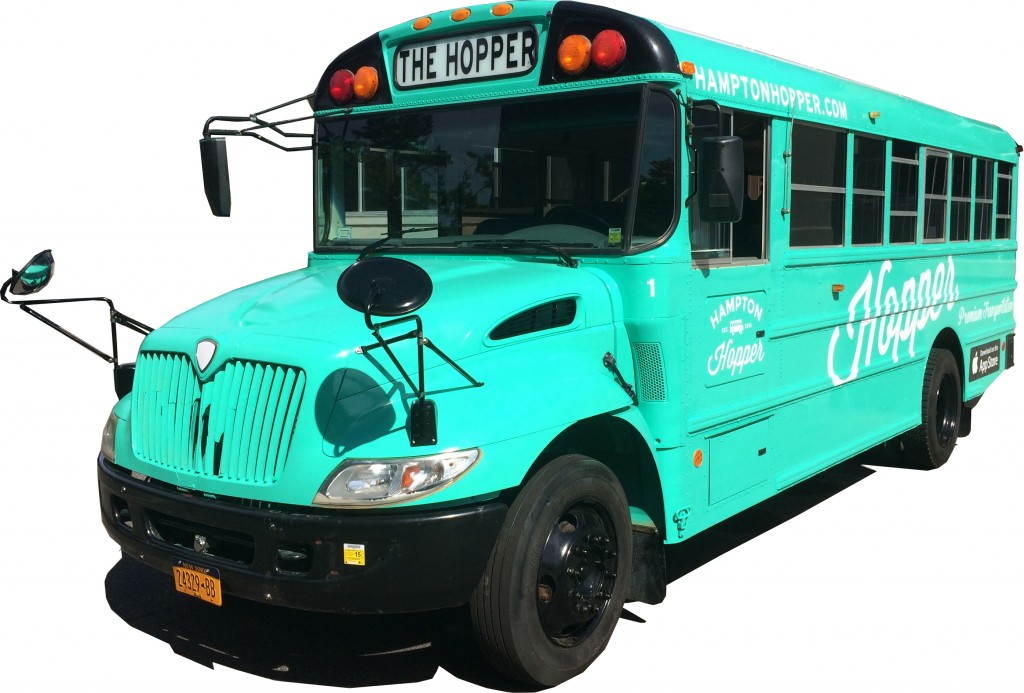 We love the Hamptons.  We hate traffic.  And for years, we've wondered why there isn't a better way to get around out east.  So, we decided to do something about it.
The Hampton Hopper is an app-based premium transportation service that makes getting around the Hamptons more convenient, affordable, and fun.  Whether you're a first-time visitor who prefers to be without car, or Hamptons pro who prefers not to sit behind the wheel in traffic, you'll love riding our signature green and white buses to hop around the east end.
Download our iPhone or Android app to see where our buses are, where they stop, and when the next one is arriving!
We operate a free local route in Montauk that includes 15 stops between Hither Hills and the docks, including various hotels and points downtown, provided with funding from the Town of East Hampton.  We also operate commuter routes, as part of the South Fork Commuter Connection, that help people get to work in Southampton, East Hampton, Amagansett, and Montauk.  Park your car at Speonk or Hampton Bays, hop on the expanded LIRR train service, wave to your co-workers sitting in traffic on 27 as you breeze by, and hop on a Hopper at the train station to get to your workplace!
The Hampton Hopper is in it's 6th year of service!  Want to get a Hopper for you and your crew, but on your own terms?  Yes, it's true you, can charter your own private Hopper year round…talk about making an entrance!