Our fleet is, on average, under 2 years old.  All our vehicles feature air conditioning, comfy seating, and are the most stylish and impeccably clean buses in all the land.
We offer two types of Hoppers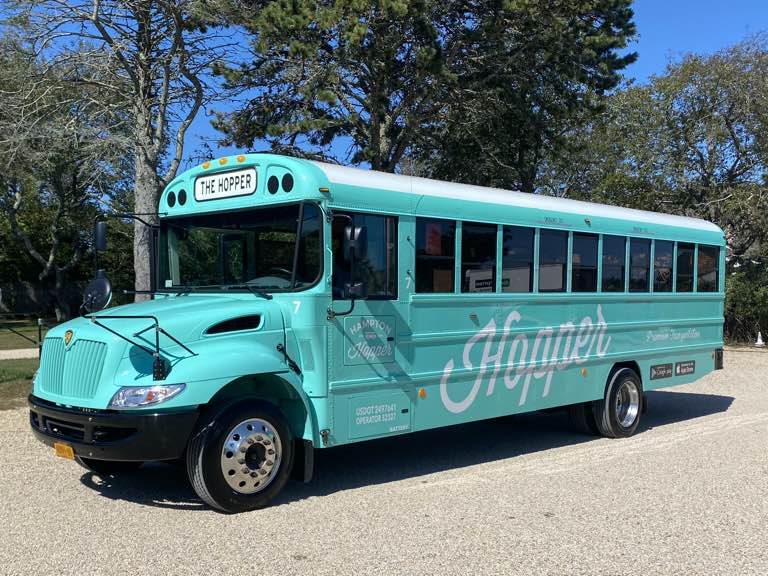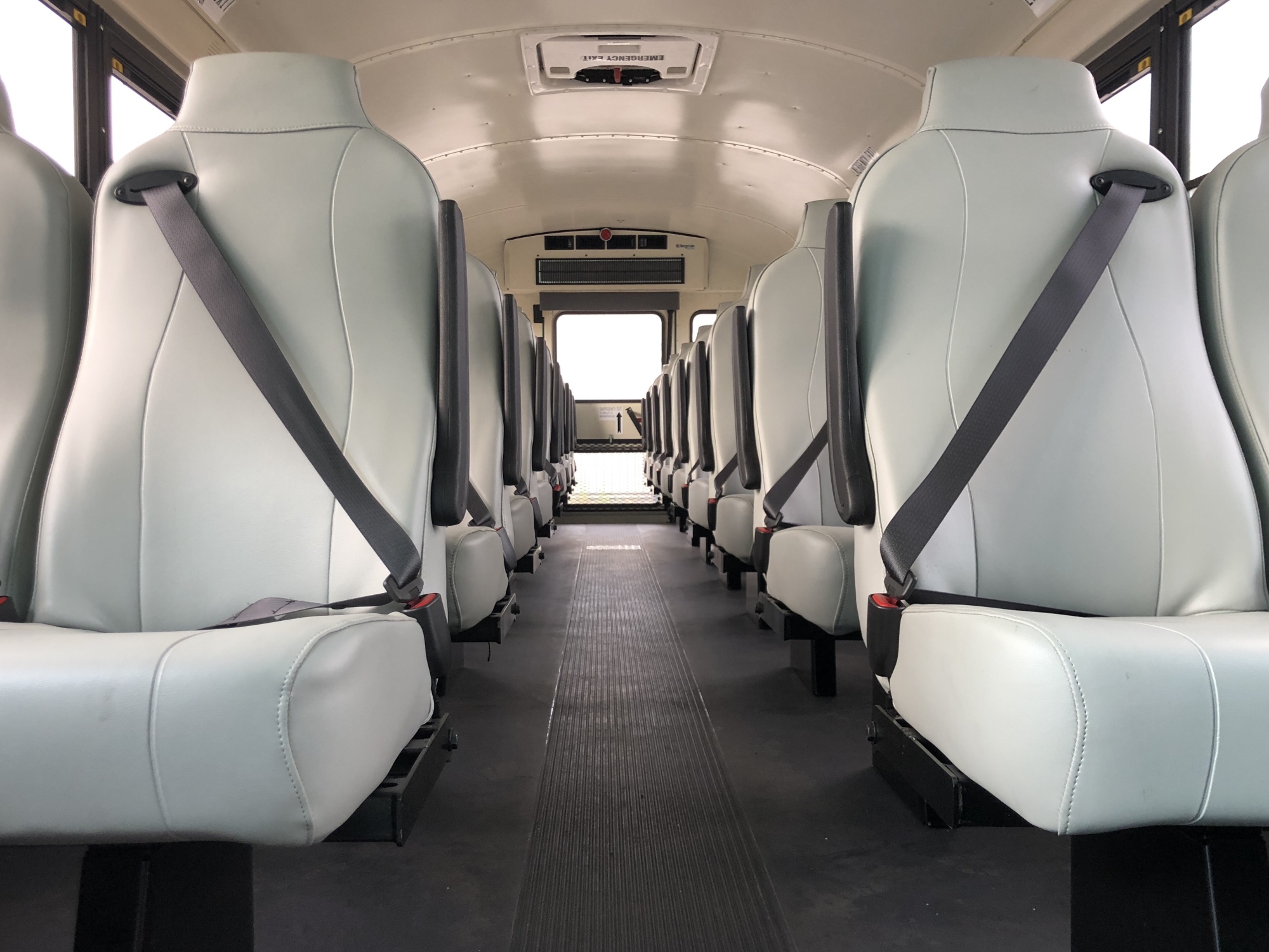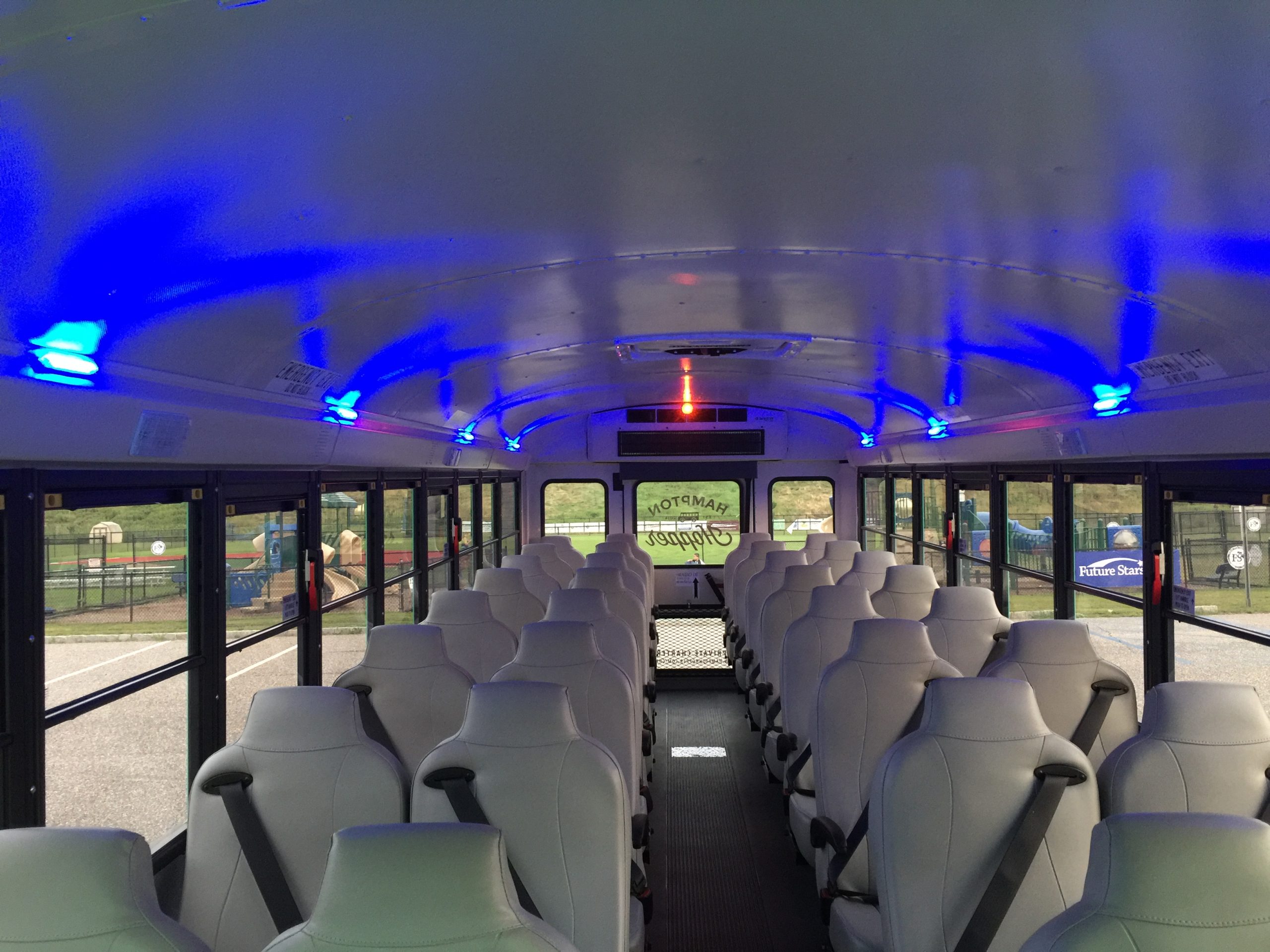 Our "green" Hoppers are the classic, but these are no ordinary school buses.  Re-launched for 2020, they are brand new and custom built just for us!  They seat 32 adults, and feature comfortable seating, mood lighting, and custom sound (with USB and bluetooth) so you and 31 of your closest friends can Hop in style!


Our white, 25-passenger Hoppers are both stylish and versatile.  They are great for weddings, corporate events, or just for getting your group where it needs to go, without the hassle of driving yourselves.
Hopping with a smaller crew?  Or just looking to be a bit more….nimble?  Our 14-passenger van is great for that.  And can save you a couple bucks too, if you're into that kind of thing.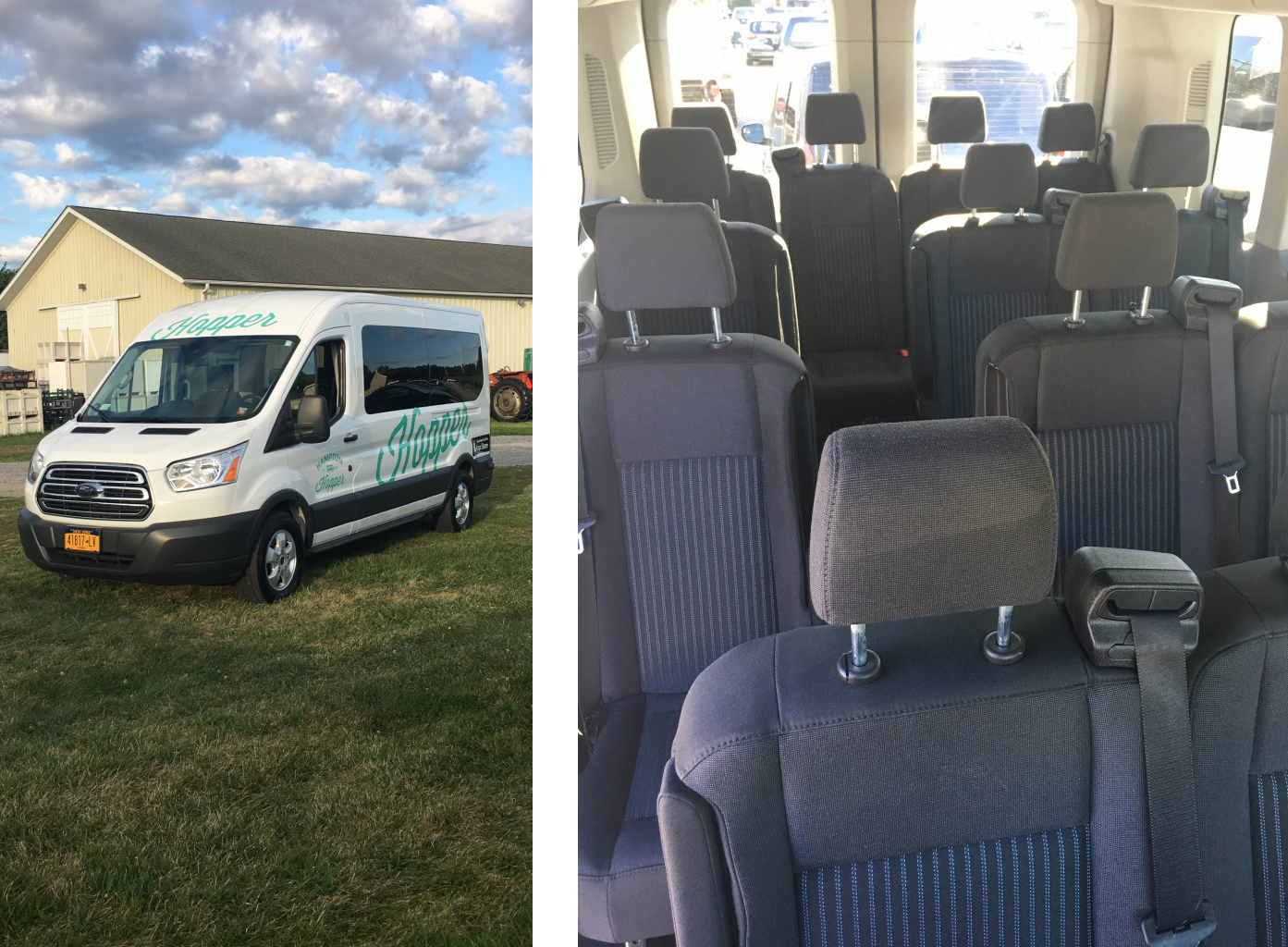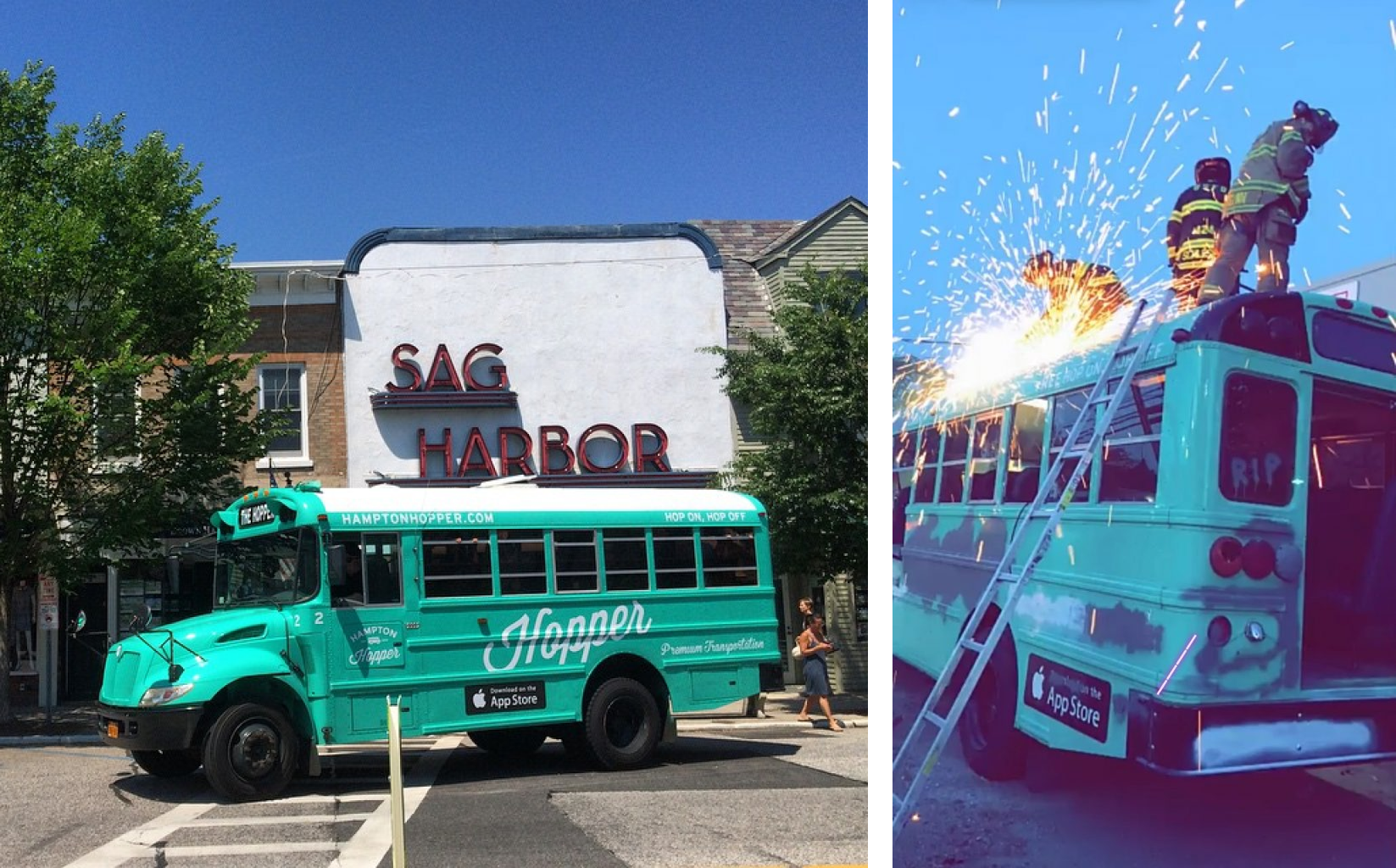 Honorable mention goes to our first two Hoppers, which we retired in 2019.  While they drove thousands of riders more than 200,000 miles all around the East End of Long Island, it was time for them to go.  We donated them to our local fire department for some….training 🔥